John's Project, Majo Elli brings nostalgia into play in a new collab
After a successful Himig Handog journey with the song Kahit na Masungit at the end of 2020 and with Lovely Day hitting the airwaves last January, John's Project is back with a new heartfelt single this time with indie-singer songwriter Majo Elli.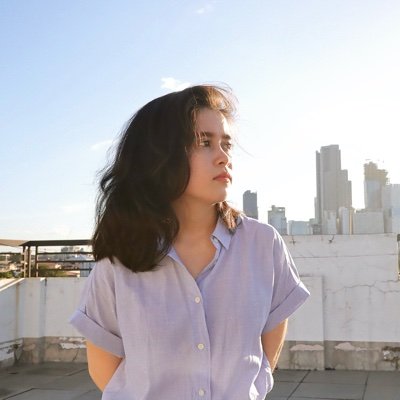 With just a year into his solo career, the 27-year old artist was able to build on a solid repertoire of songs crafted during the quarantine, one of which is the song Missing You Lately, a heart-rending spin from his last release.
"It was him [John's Project] who started this idea. When I first heard of the song, it conveyed so many emotions," adds Majo Elli whose claim to fame began last year when she released her debut single Nowhere, Somewhere. Soon after, she was hailed Female Artist of 2020 of a local radio station.
John's Project hinted at releasing a collab in March 2020 when he brought to Instagram a stripped-down demo of the song with an initial title Missin' You which was originally dedicated to a former flame.

"I was actually planning on working on a collaboration with Majo Elli way before. So when I finished the song during the lockdown, I immediately pitched the song to her," says John's Project.
Given the many mobility restrictions due to the pandemic, brewing a new single was no easy task. Playing a duet online was another thing. Apparently, it was Majo Elli's first time to be working on a collaboration. But being longtime friends who share the same passion for music and fascination for Tom Misch, the artists found a way to piece everything together.
"It was quite a challenge for me because when he sent me the demo of the song, it came with an actual hook so I just weaved into his original melody," shares Majo Elli.
Missing You Lately took a year to complete production with both John's Project and Majo Elli being hands-on to details including revisions in the lyrics and improvements on the technicalities. The artists even revealed that their favorite bit falls on the outro where they did a bit of experimentation.
"When the music was being produced, we thought of ways of improving the song because it seems plain. So we asked our friends to record a certain segment of it using their phones. And we got surprised by the result," adds John's Project.
From Lovely Day's playful and groovy tune, Missing You Lately is a 360-shift into the realm of longing and hope and the rawness of emotions as if being struck steadily for four minutes of confessional resolve. It is emotional, as it is bittersweet, evidencing John's Project's plethora of musicality.
"Missing You Lately" drops on all music streaming platforms on July 30.
=============================================================
 
ABOUT JOHN'S PROJECT
John's Project is an independent Filipino R&B and soul artist from Manila. While drawing inspiration from mostly contemporary tunes, his music reverberates a local touch of artistry through his lyrics and guitar-lined instrumentation. More than a personal journey, John's Project is a passion project to collaborate, create, and weave meaningful connections through music.

Get know more
Facebook: https://www.facebook.com/johnsprojectmusic/
Instagram: https://www.instagram.com/johnsproject/
Youtube: https://www.youtube.com/johnsprojectmusic/
Kumu: @johnsprojectmusic
Lyka: johnsprojectmusic
FOR MEDIA INQUIRIES:
Email: johnsproject2020@gmail.com
Contact: Niña Sherizze de Sagun | +63 916 498 4735
sherizzedesagun@gmail.com